City of Dessau-Roßlau
Zerbster Str. 4 b
06844 Dessau-Roßlau
Phone: (0340) 2041442
E-Mail: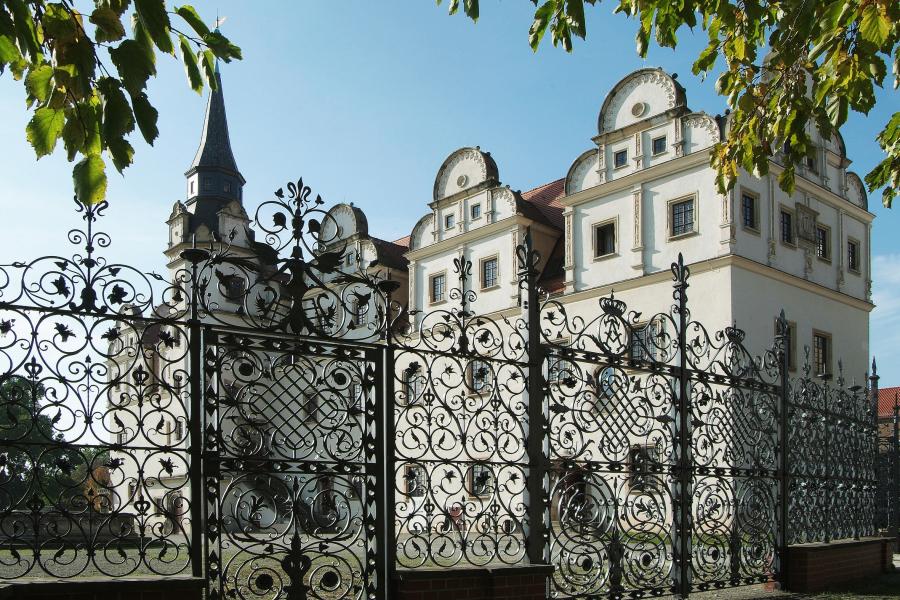 Photo: Sebastian Kaps

Under Prince Leopold III Frederick Franz, Duke of Anhalt-Dessau (1740 – 1817), creator of The Garden Kingdom of Dessau-Wörlitz (Unesco World Heritage), Dessau was a centre of Enlightenment in Germany, especially in the areas of culture, economy and modern education.
In 1774 Johann Bernhard Basedow, education reformer during the Enlightenment, founded the first Philantropin in Dessau. Joachim Heinrich Campe (1746 – 1818), language researcher, writer and educator dedicated to the ideals of Enlightenment, was head of the Philanthropinum (school for philantropists) for a short period of time. Among other things, a reformed orthography, leading back to Klopstock, was introduced at this school.
The Research Library of the Anhaltische Landesbücherei with about 15,000 historical volumes is located in the historical school building, the Palais Dietrich. The estate of the Philanthropinum Dessau is also located here as well as part of the estate of the famous Dessau-born poet and librarian Wilhelm Müller (1794-1827). He wrote poems which later inspired Franz Schubert to his song cycles Die Winterreise and Die schöne Müllerin. His grave can be visited on the historical cemetery in Dessau-Roßlau.
The Dessau Scientific Library contains a massive collection of original manuscripts. Among them are the Memory of the World "Luther's Roman Text Readings", the "Elementarwerk" (valuable Cranach Bible by Basedow) and the text templates of Wilhelm Müller, the poet who was born in Dessau. The important highlights of the reformation, from the enlightenment to the modern era, can be found within the Museum für Stadtgeschichte (Johannbau).